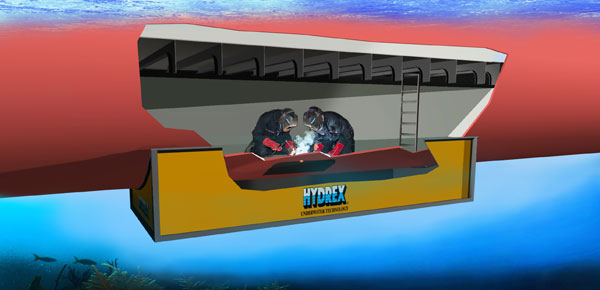 Hydrex permanent hull repairs out of drydock
Hydrex developed and delivers permanent hull repairs on vessels afloat, fully approved by all the major classification societies. No need to go to drydock. No need to redo later in drydock. Gets your ship back in business fast, saving time and money.
 
How do we do it?
 
We start off with an inspection to determine extent of defect.
 Made-to-measure cofferdam secured on outside of hull to keep water out and create a dry environment during repair.

Crack removal/defective plating cropped

Insert fitted

Insert tacked in place

Full penetration welding from inside the ship and frame renewed as needed.

Independent ultrasonic testing to verify the welding.
The cofferdam is then removed. (Each step is checked by class before proceeding.)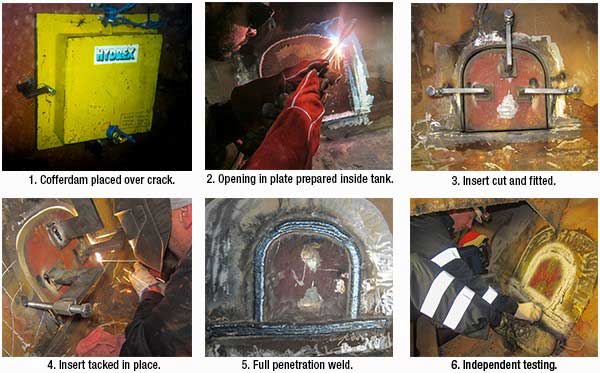 The result is a fast, economical, permanent hull repair, carried out where and when convenient to you, without major interruption of operations. Approved by all major classification societies. Examples of permanent insert repairs can be read here and here.
 
Don't wait to go to drydock. Get hull cracks and damage repaired now, afloat, permanently.